This month we sat down and talked to Sean Winn and Michael Horn, whom we met as a participant startup of SEIF – Impact Innovation Acceleration Program.
As a result of the partnership between UBS and Seif in their common aim to promote impactful startups, Sean and Michael provided valuable mentorship to volvero to accelerate the traction and improve our service.
Go to the interview

World Tourism Organization (UNWTO) named volvero among the 10 finalists of the UNWTO Competition for Island Destinations! Meet us at the Tourism Tech Adventures event on 15-16 March in 📍Las Palmas, Spain at the final pitching round.
🏆top 50 companies in the Smart City Field were named by BABLE Smart Cities, a facilitator between the public and private sectors, driving the change for better urban life with smart technologies, and volvero is one of them.
Read full report
That's not all for the awards! SET100 have selected volvero for the list of the 100 most promising global start-ups (Mobility & Transportation category). Watch us and the other finalists pitch live at SET Tech Festival 2023 on 28 March in 📍Berlin.
Joining strengths to build healthy cities! The goals of Clean Cities ClimAccelerator are clearly aligned with the local, regional, national and international policy goals and measures for climate change.
Having been selected among the 🌏top 5 European startups that bring cities closer to those goals, we at volvero keep improving our assessment capabilities to maximize the positive environmental and social impact.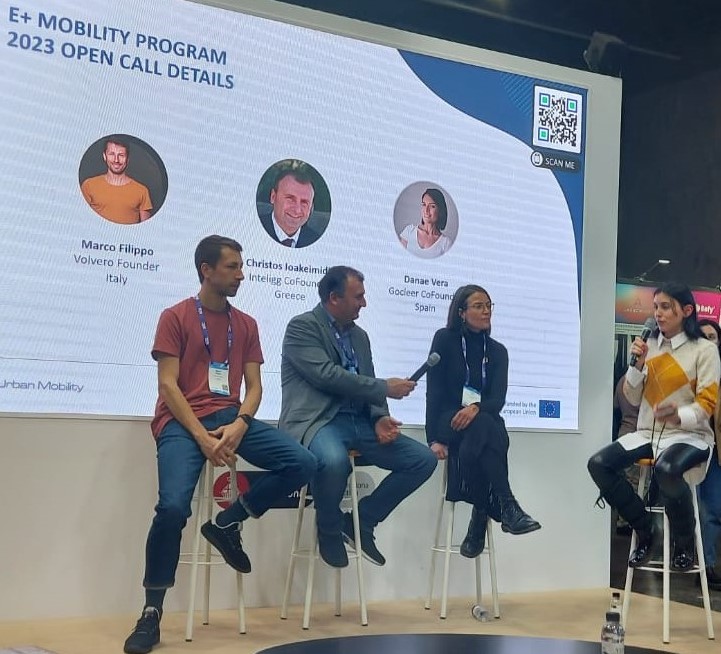 Kudos to the network we have met past week in 📍Barcelona at 4YFN, Mobile Word Congress. It was great to showcase our technology during the Cassini Matchmaking event and join the panel of founders supported by the EIT Urban Mobility.
Spread a word or apply yourself! We are looking for Graphic Design Intern and Operations Intern to join our growing team. See the Careers section at the volvero website for all open positions.
🚗🚙🚜
Wonder how it is working at volvero? Check out the monthly #behindthewheel sneak peeks featuring our employees.