On the 2nd of December Volvero held a press conference in the city of Padua to launch its innovative vehicle sharing service with the support of Municipality of the city and the councilor Antonio Bressa.
The service created by the company is designed to be the Airbnb of vehicles. The aim is to improve the way people address their mobility needs by allowing owners to share their vehicles with drivers through a secure platform, bringing a significant reduction in environmental and social impact while improving mobility and inclusion.
"By leveraging mobility in various perspectives, Volvero has a strong potential to revolutionize the concept of vehicle sharing worldwide. – says Marco Filippi, the CEO of Volvero – We believe in advanced mobility; reliable and shared. These are the two key characteristics that will be fundamental for the success of all the new modes of transport that Volvero satisfies with its service".
Through the Volvero app one can rent from a vast variety of vehicles such as cars, campers, e-bikes and scooters and/or make their own vehicle available for rent. Thanks to the use of smart contracts, a unique insurance is activated for each rent and covers drivers and all types of vehicles during the entire sharing period. Moreover, the system keeps track of users' driving style, vehicle performance and owner ratings, so that each user can decide from and to whom to rent their vehicle.
Indeed, the insurance partners of Volvero Neosurance and Europ Assistance Italia S.p.A. also took part in the press conference.
"One of the pillars of Neosurance as a company is to propose insurance not as a cost with a value that is difficult to perceive, but as an enabling factor, capable of improving people's new lifestyles. – says Alessandro Roveda, Project & Account Manager at Neosurance – The Peace and Safety policy of Europ Assistance Italia S.p.A. integrated by us in the Volvero app, is the expression of our vision of innovation in this market, which can and must be in synergy with other ecosystems, to encourage and reward more sustainable approaches".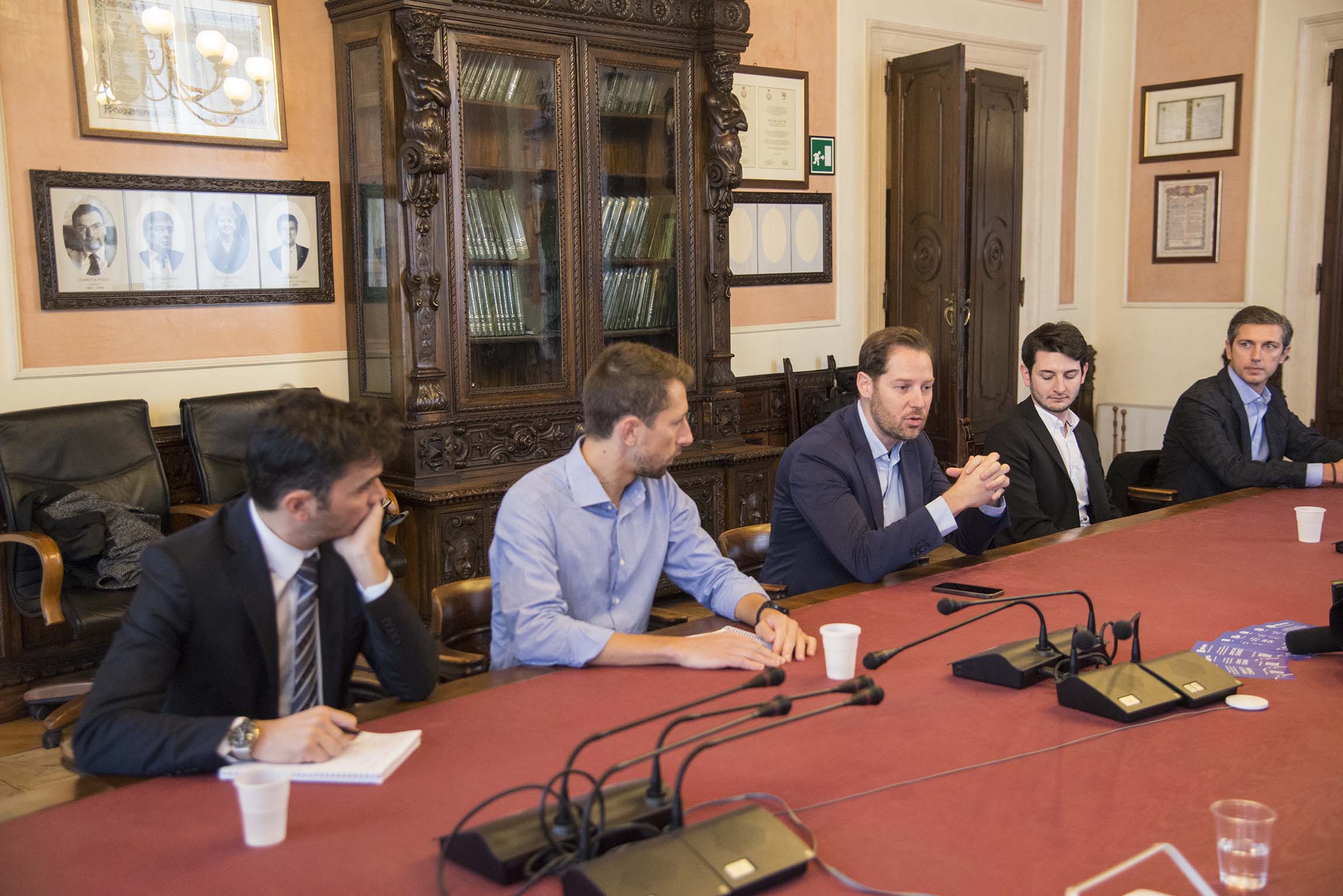 In addition to the insurance partners, the project's operating partners were also present: Ceccato Automobili, which being the third-largest dealer in Italy makes available a wide range of vehicles ready to be requested by Volvero users over a wide geographical area; Askoll EVA, whose scooters and electric bicycles are already available on the app.
Gian Franco Nanni, Chief Executive Officer of Askoll EVA says: "We at Askoll EVA are proud to be Volvero's technical partner, with whom we share the commitment to renew urban mobility, making it more sustainable not only from an environmental point of view, but also economically. Citizens who, thanks to Volvero, will make their Askoll e-scooters available to the community, in fact, will recover the initial cost of the vehicle more quickly and, at the same time, will encourage smarter, more agile and environmentally friendly city travel ."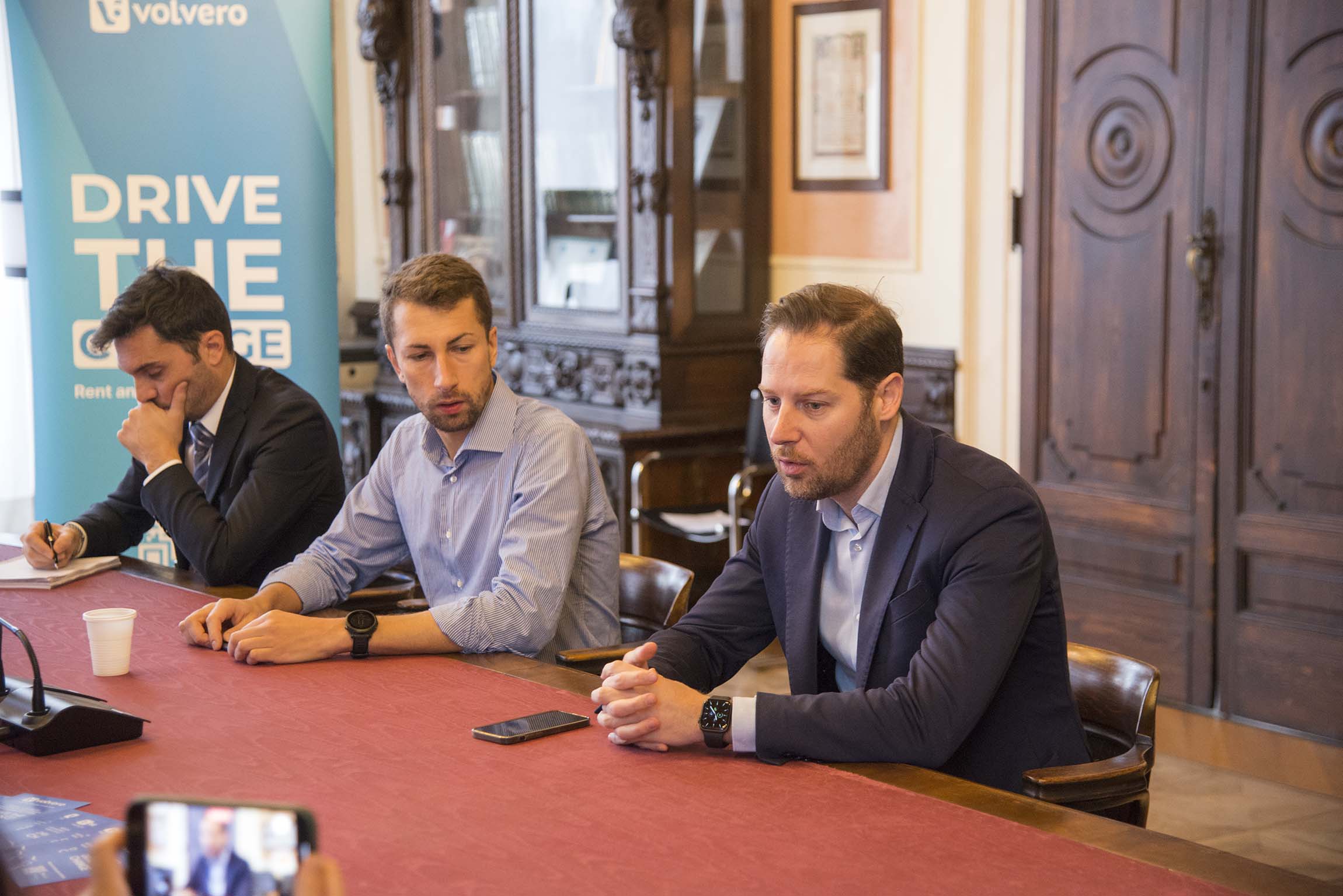 The councilor for productive activities of the Municipality of Padua Antonio Bressa states: "I am proud that such an innovative company has decided to launch its project in Padua, confirming its centrality in the field of innovation and mobility. I think our city is ideal for this type of initiative, due to the large number of students and its great sensitivity towards the environment. I wish the company that this initiative takes hold and grows, thus offering an extra service to all Paduans."
The councilor for mobility of the Municipality of Padua Andrea Ragona concludes: "The car market is changing, and increasingly frequent, especially for younger people, it is more convenient to choose not to buy a car but to rely on sharing services when necessary, or in any case to share the means. We have decided to support and help promote this service precisely in the belief that it is a further opportunity for shared mobility in our city, which can be added to the existing ones. It is a service which tries to respond to different needs, with a view to promote mobility of everyone and for everyone."
The European Institute of Technology, who has been supporting the company throughout its journey celebrated the important milestone together with the Volvero team: "We are extremely proud to see that Volvero successfully started their operations in the City of Padova. It is a big milestone to promote private vehicle-sharing in Italy and we look forward to further implementations across Europe. Congratulations to the team for their hard work and dedication, we are excited to be part of this journey as early investor." – Johannes Kirschner, Investment & Portfolio Manager – EIT Urban Mobility Impact Ventures.
Ufficio Stampa, Comune di Padova x Volvero