Volvero partners with Askoll EVA to offer e-bikes and e-scooters on the app
High energy efficiency, very low consumption and savings on raw materials used: these are the unique characteristics of the electric motors produced by Askoll Group, an Italian company with over 800 patents regarding this component and its various applications. In 2015 the Group has entered the sustainable mobility market by launching Askoll EVA, the leader in the production and sale of electric vehicles for urban mobility.
The partnership is an important step for Volvero as the two companies have a joint mission of improving the mobility scenery. Moreover, we aim at diversifying mobility which is why we are happy to offer the drivers not only cars but also Askoll e-vehicles to make sure all their mobility needs can be satisfied. 
At the moment Volvero is live in Brussels, where we witness great demand and positive feedback from locals who rent the vehicles to commute or for leisure activities. Seeing the success here, Volvero is excited for the next chapter to come: its launch starting from Veneto, Italy, to provide the best mobility solutions there and expand nationwide in the future.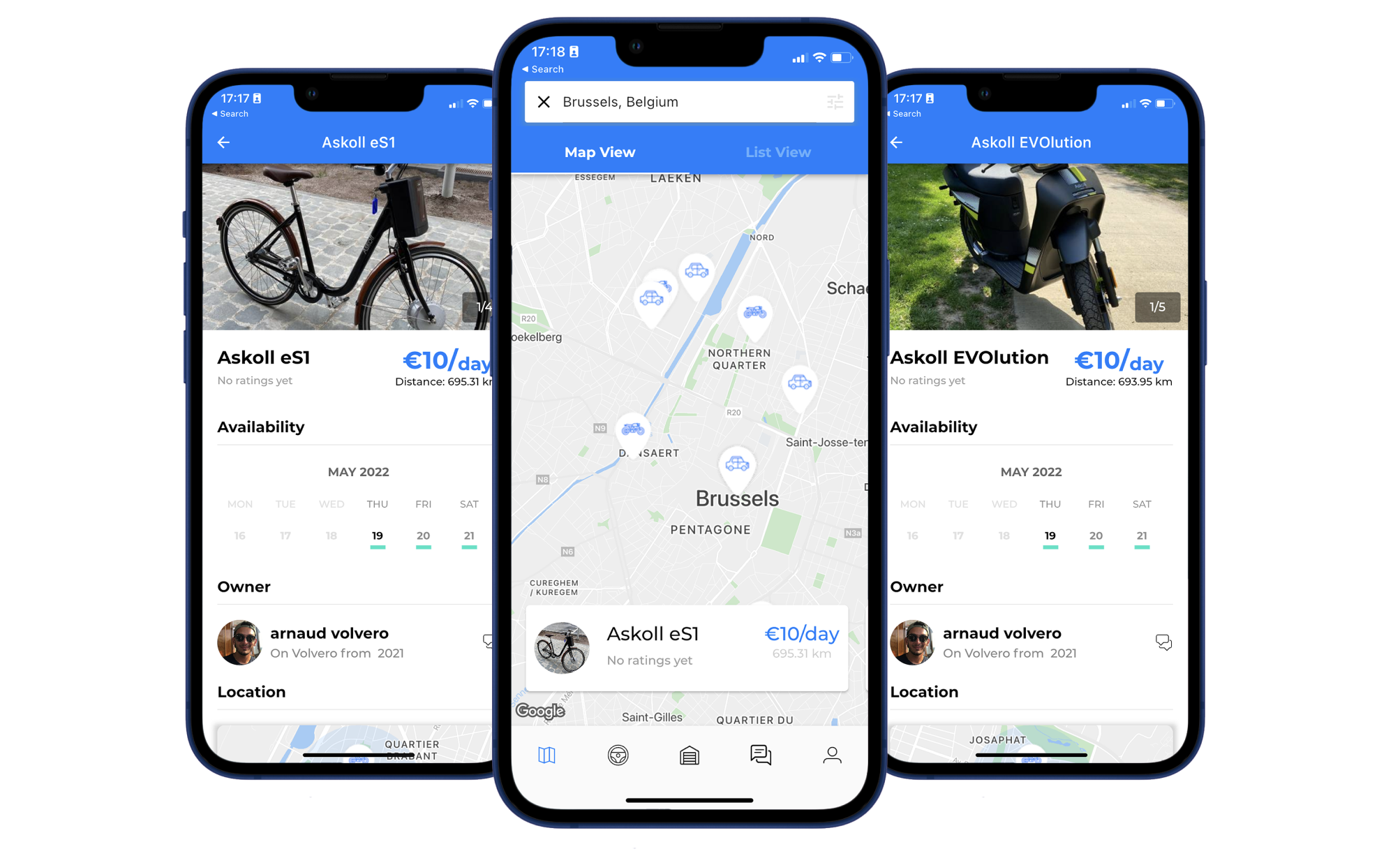 Download the app
Available on Google Play and App Store