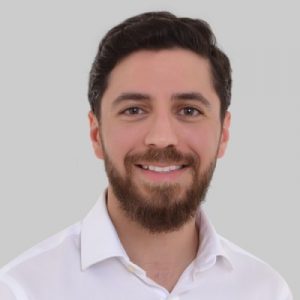 Welcome the new player in our team: Amer Antar. Holding an extensive experience in strategy and commercializing innovative solutions he is currently pursuing an MBA at INSEAD.
Hello Amer, what can you say about your MBA studies?
It is life changing. The experience is very enabling and enriching. It has connected me with brilliant people who are trying to make an impact. The world is going through a lot of changes this year and there is no better place to be than at the forefront. The exposure is incredible. Students, alumni, and stuff alike are driven to use "Business as a force for good" and it is amazing to be part of the movement.
What are you doing for Volvero and what do you expect to bring to the company?
I am working on the go-to-market strategy, in preparation for the launch of the platform. I bring customer centricity, and although that is trivial to companies, it's often overlooked, and companies end up trying to force a product-market fit. I find the process exciting. Launching products and services is exciting. You never know what to expect, and staying close to the end users is critical, and co-refining your offering is a collaborative process that I enjoy going through.
What do you like most about Volvero?
I like the mission of the company. Sustainable mobility includes utilizing existing resources, and empowering vehicle owners to share their resources with users who need it, while making money in the process creates a winning situation for the owners, users, and the environment.
I also think that team chemistry is important, and I like that the team has an open culture. We challenge each other's thoughts and we are all learning in the process. I think that is crucial for the success of the company.
What do you do in your free time?
I swim, bike, run – aiming to finish an Ironman race next year. I play blitz chess online – I am terrible currently, but I am learning. And I cook 🙂
Lastly, what is the first place where you will go with Volvero and why?
I am not sure, but I think that your experience during the journey sets the tone for your whole trip. My most memorable road trips were never about the destination – as cliché as that might sound. I personally enjoy driving. And driving through the fields, in between the mountains, or just next to the sea, to a good playlist, with a few friends or family, is worth a lot to me.
We are sure we will enjoy the journey with Amer and reach new heights together.