An incredible international background in USA, China, Russia and more, BCG; former and professor at the LUISS Business School.
20+ years of excellence in operations, marketing, sales and finance, managing director of Angel4women and EVP at impact hub… do we really need to continue?
Undoubtedly of one most impacting Mentor we have ever had the pleasure to work with, a down-to-earth leader full of questions (the right questions) and passionate for facts.
 Today, we are glad to introduce to you, our front runner of this new project: Lorenza Morandini!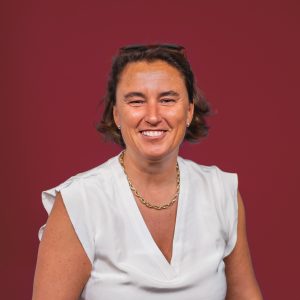 Can you tell us a bit about yourself?
My background is in consulting as well as in industrial operations,
marketing and finance. I joined Impact Hub Milano just 1 year ago,  after 20 years in Boston consulting group and other consulting companies.
What is your main area of expertise?
Mobility and logistics are the main areas I actually worked on in the last 20 years, and along side that also on innovation. I've always
being doing transformation and MNA and all sort of disruption in the business arena. I managed a few companies Internationally, but
If I have to take a guess my main focus would be on mobility,
logistic and transformation.
What is your teaching or mentoring philosophy?
Listen, listen, listen and understand, understand and you guessed understand! Obviously feed backs are the crucial aspect of my work, but I also want to make sure that the person gets to next level of maturity so I take the risk to give  feed backs, say what I think, engage the mentee also in difficult matters, but certainty this can happen only  if I have a decent understanding of the subject.
What excites you the most about the startup world? What lead you to enter in this space?
I entered in the startup world by chance, but what keeps me going with passion I have is the amount of uncertainty you find in this ventures and business, that is a source of energy for me. I've noticed that most people, see uncertainty as a problem, but for me it is natural to see it as an opportunity or even more than that.
In your opinion, what is the difference between hard work and smart work when it comes to managing a company as Impact Hub or Angels for Women?
I guess the difference is mainly in the way you find solutions, hard working implies that you work a lot looking for solutions and you may still not find it on the other hand smart working implies focusing on solutions and finding them in almost no time, allowing you to work on the next thing, the next problem, the next relationship in a much more prolific way. To sum up, Hard work set the accent on the amount of work, where smart work set the accent on the solutions.
What are the challenges that comes when you have to manage organizations like Impact Hub or Angesl4women?
The real challenge is in in the amount of relationship you have to manage when it comes to this type of community, the challenge is to always maintain positive relationship also when things happens or results delay in materializing. Both organizations are very flat and the level of intellectual energy needed is extraordinary high  so the complexity in dealing with these organizations comes from the diversity of the work that people do. The organizations are incredibly intense in smartness, so I do enjoy working with them.
Tell us more about your experience with Volvero? How did you enter in touch with us?
Volvero was an impact hub startup last 6 months and I entered in touch with Marco Filippi (CEO and Founder of Volvero) at one of the events. We got in touch, for the first time, by phone, with the objective of solving a problem and we happened to work together but not in person (and it was fun). The second time, we met at an event and I had the opportunity to help Volvero to move forward a bit, to manage and and also assuring that the right people were on board, by trying to open up as many door as possible for Marco and the startup.
Last but not least … What impact do you want to have on Startups you lead?
My objective is to make sure that they will be conscious of the risks and the upside downs, but I believe that the real success is in the journey more than in the financial success itself. I want to make sure that the team is enjoying the journey, so I focus more on the people that work on startups
WOW – What amazing insights from Lorenza, we are never tired of learning from you!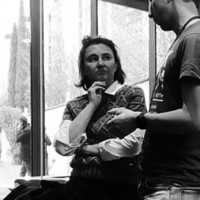 "Beauty will save the world, but Irony will be needed"
Are you curios to discover  more about Lorenza Morandini? Visit her official website: